PROFHILO® is a unique beauty treatment that belongs to the branch of injectable skincare. Along with other beauty treatments like Rejuran Healer injection, it offers a solution for your signs of age; but ultimately, PROFHILO® offers an advanced tool for skin hydration, and collagen building that is so successful and popular among Europeans and Asians, that was recognized as "The anti-wrinkle treatment of 2019" by The Times newspaper.

Book a free consultation to know more about PROFHILO®, and how it can help you to look younger, and recover your skin's natural glow.
How Does The PROFHILO Treatment Work?
First of all, PROFHILO® is a successful anti-aging treatment that consists of a series of injectable hyaluronic acid with BDDE-free, which contains one of the largest concentrations of HA on the market (64 mg / 2 ml); this is made with a triple purpose: boosting and hydrating your skin while remodeling your aging and sagging facial tissue.

As it is thermally bonded and not chemically bonded, it acts as a hydrator not a filler. It is injected just underneath the surface of the skin where it disperses quickly and reacts with your own tissue to instantly boost hydration.

With a single injection, PROFHILO® starts stimulating the formation of 4 types of collagen, elastin, and fat cells; all these enhances skin hydration production from within and renewed elasticity.
In which conditions is it suitable?
PROFHILO®
injections are suitable for any person that manifest from mild to moderate aging signs,
mild to moderate skin laxity and wish to improve the skin's
hydration, collagen and elastin
content
and is also physically suitable to be given with dermal fillers treatments. It also suits individual who wants to achieve skin firming with softened wrinkles and lines by using minimal injection points for maximal comfort.
Thanks to
PROFHILO®
, you will see a slow but incredible change within a 28 day period in which the slow release of HA will stimulate the production of collagen, thus resulting in significant changes in the lifting, tightening, and glowing effect of your facial tissue.
What's The Difference Between PROFHILO And Rejuran Healer?​
Even though some tends to compare these two treatments, they are very different in some important points, as I'll explain in this part:
Even though PROFHILO® and Rejuran Healer are used to treat similar face tissue conditions, the main component in PROFHILO® – that is Hyaluronic Acid – is concentrated in greater amounts and types within Profilo; while Rejuran Healer main component is polynucleotides with a small amount of HA


This difference is important for the final results of each product: PROFHILO® hydrates and remodels the skin to fight aging while Rejuran healer stimulates tissue repair by building collagen and reducing skin's inflammation


Finally, the injection methods of both treatments are different: PROFHILO® uses a 5 injection protocol method while the Rejuran Healer is injected in more points.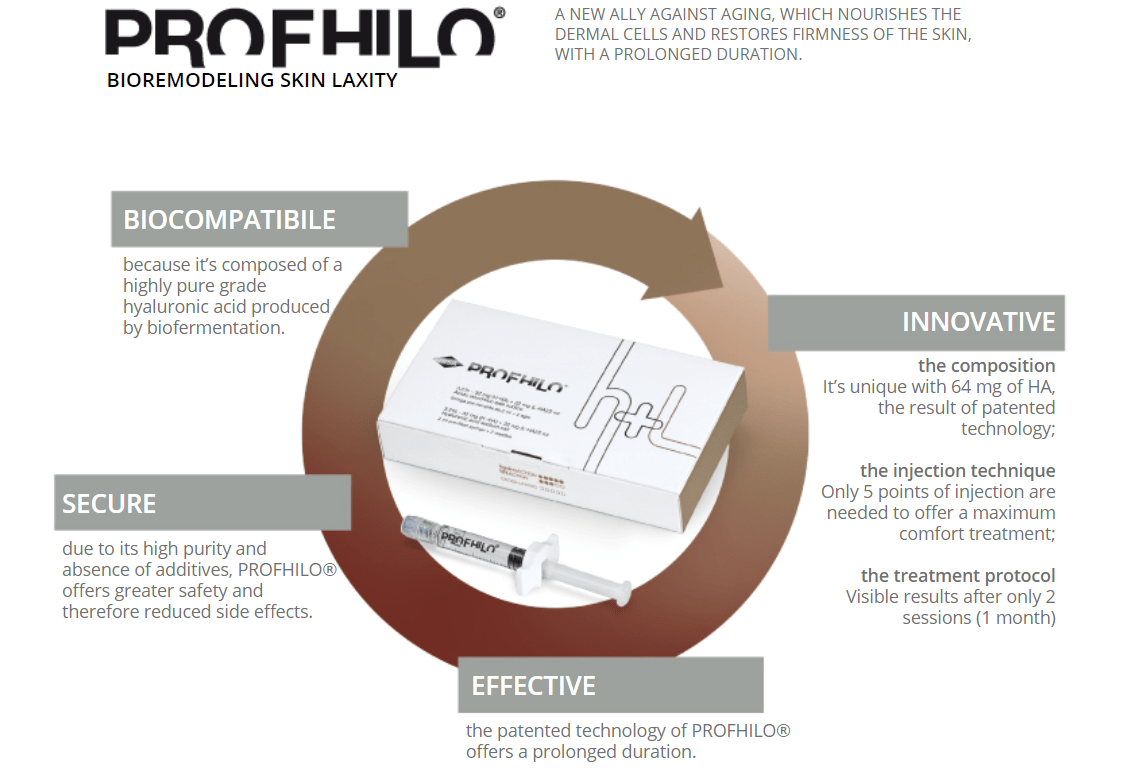 Doctor of Medicine (M.D.) – MMA
Professional Diploma in Aesthetic Medicine

Specializes in non invasive aesthetic treatments including dermal fillers , thread lifting and anti wrinkles treatments.
Doctor of Medicine (M.D.) – MMA
Postgraduate Diploma in Dermatology in Clinical Practice – University of South Wales, UK
Professional Diploma in Aesthetic Medicine – AAA

Specializes in non invasive aesthetic treatments with an interest in skin diseases and acne treatments.
For more infomation please contact us at 010-2521883 or schedule
a free consultation by clicking on the button below.
satisfied clients 5⭐️ reviews on google